Our teeth come in different shapes and sizes, and our aesthetic concerns are different too. We take the time to discuss your needs and aspirations for your smile. Whether you're self-conscious about a single tooth, or looking for a complete smile makeover, we offer a full range of smile solutions that are backed by scientific principles.
When done safely, tooth whitening is an easy and non-invasive way to brighten your smile and overall appearance. The accumulation of stains from coffee, wine and other dietary elements can leave your teeth looking dull and aged. Unlike most whitening toothpastes on the market, our whitening products are non- abrasive and gentle on teeth to help eliminate long term tooth sensitivity. Talk to us about our variety of treatment options today!
Unsure if you could benefit from whiter teeth? Compare the colour of your teeth to the whites of your eyes. If they look darker or more dull, you could do with a lift!

If your teeth appear uneven, chipped, discoloured, too small or slightly crooked, porcelain veneers may be the solution for you. Veneers are beautiful hand- crafted, thin porcelain coverings that attach directly to the front surface of your teeth. This technique can be used to create a more symmetrical, balanced and uniformly white smile.
Creating natural looking, beautiful smiles using porcelain veneers requires a keen eye and strong attention to detail from our highly trained dentists and experienced Sydney-based ceramists. Within a two-week time frame, they are able to restore your misshaped teeth to ideal aesthetic proportions. We take great pride in helping people enhance their true beauty by restoring their teeth and smile, improving their confidence and giving them a good reason to smile more often.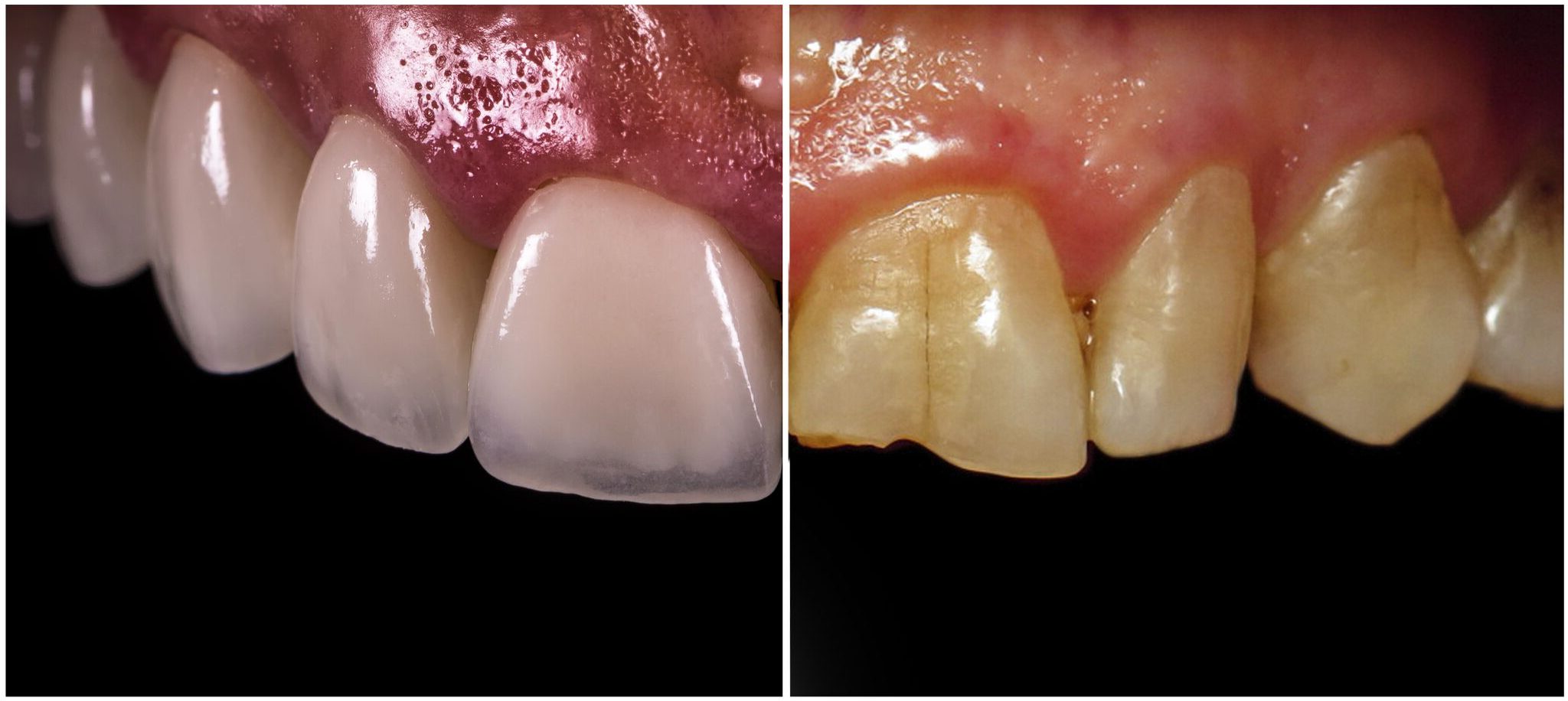 Find available appointments